Today is the 9th EU Energy Day and is part of the EU side events at the World Future Energy Summit in United Arab Emirates. It will feature the European Green Deal. The EU is on the road to becoming the world's first climate-neutral continent!
There will be a chance to discuss the new policy proposals under the Green Deal, such as
more ambitious energy and climate targets for 2030
a just transition including a new industrial policy
a sustainable Europe investment plan
The organisers claim 'The event will be a meeting place for European research institutions and innovative cleantech companies to share their breakthrough technologies, clean energy solutions, and its upcoming initiatives. The goal is to share knowledge and expertise with international partners and give networking opportunities to businesses, innovators and investors.'
'Transport accounts for a quarter of the EU's greenhouse gas emissions, and still growing. To achieve climate neutrality, a 90% reduction in transport emissions is needed by 2050.'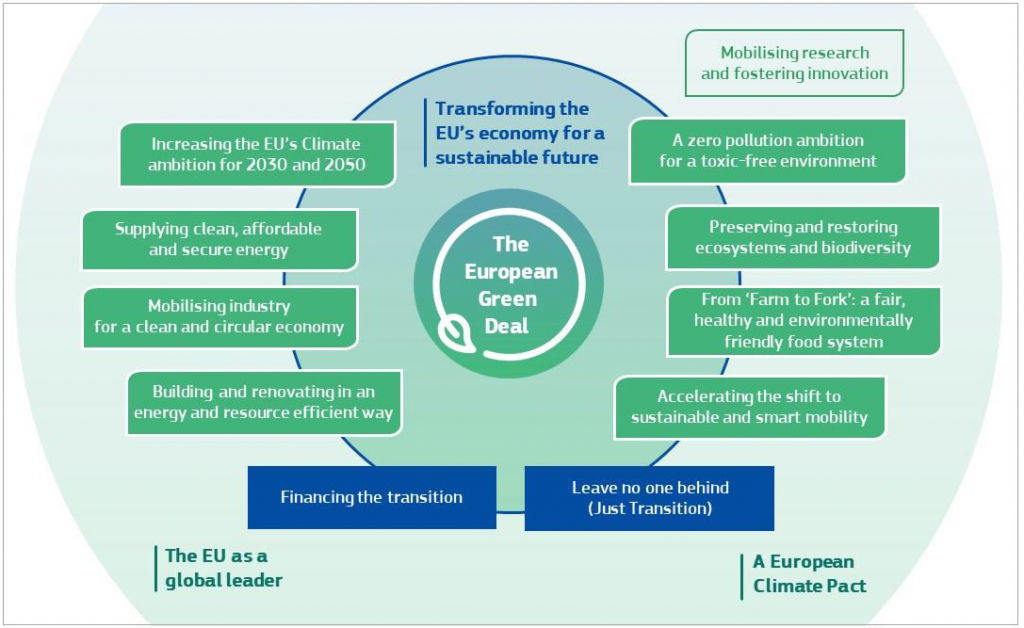 The 'European Green Deal' is a probably the most ambitious project of this century, and assuming I reach the ages of my grandparents, something I will see!
The plan is for zero net carbon emissions by 2050 with a full transformation of our economy. This will involve massive investments of €260 bn per year. There is 'carrot and stick too' — tough measures against third countries that produce cheaper but carbon-intensive goods.