Time till Europe Day 2018…
9th May is Europe Day and is the annual celebration of peace and unity in Europe. 
How will you celebrate Europe Day?
Rather than just waiting for other people to celebrate peace and unity, why not start with yourself.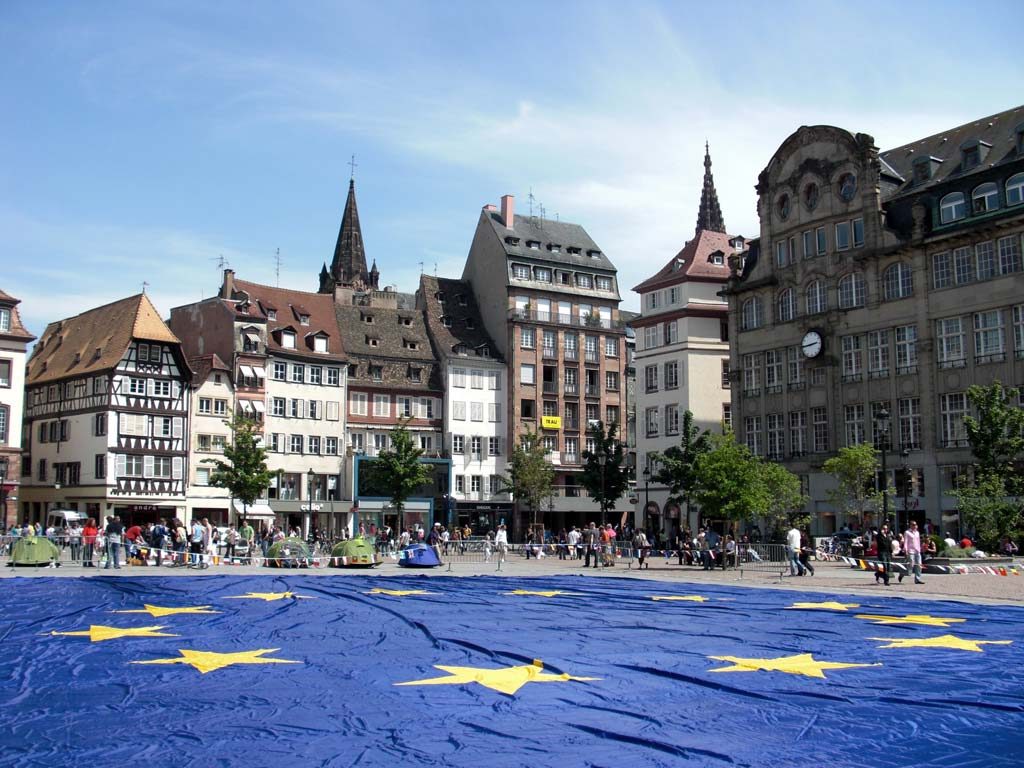 Here are some ideas: 
Feeling really adventurous then host a garden party, with stalls and prizes all linked to peace and unity in Europe
Visit one of the Europe Day events near you
Travel to another country in the EU and enjoy their celebrations
Visit one of the EU institutions — more information here
Host a Europe Day Barbeque  – try to find recipes from another Member State (country)
Wear an EU flag t-shirt if your work is the sort to wear t-shirt or other EU clothing
Playing a round of golf? How about an EU golf hat?
Fly an EU flag from your house 
Europe Day 2013
Stuart Brown was in Chisinau, Moldova, on 9 May for Europe Day 2013. (He still has the T-shirt to prove it, which he wore when he went to vote in the UK's referendum on EU membership!) At the time he was EU High Level Policy Adviser to the Minister of Environment, as part of the EU High Level Policy Advice Mission. The EU Delegation in Chisinau organised a major open-air event, with speeches, food stalls of various national hues and exhibition stands by Member State embassies and international organisations. There was some enviably good German beer on offer.
In the course of the afternoon Stuart met the incoming British Ambassador. In the conversation that ensued, it was noted how much more enthusiastic some countries are than others in their attitudes to the European Union.
Did you know?
9 May was chosen as Europe Day because it was when French foreign minister Robert Schuman made the so-called Schuman declaration. This speech in 1950 set out the idea that Europe move towards a new era of political cooperation in Europe. And this was just five years after the end of the Second World War!
Please tell us about your plans and what you did for Europe Day and we'll share it on this site.